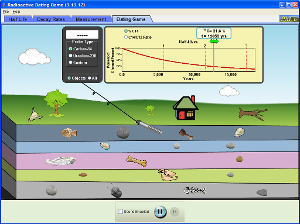 PhET's "
Radioactive Dating Game
" sim has a fun game-like element to it.
Too much for me to resist, and why would I? So I wrote an activity to exploit the competition potential of the sim. Since time was of the essence in this competition, the title wrote itself.
Radioactive Speed Dating